JOSHUA MOUNTAIN MINISTRIES
CONTINUING THE LEGACY OF FR. JOSEPH F. GIRZONE
WELCOME!
Welcome to Joshua Mountain Ministries!
This site is dedicated to carrying on the legacy of the Joshua Foundation, started by bestselling author Fr. Joseph F. Girzone in 1995.
The purpose of the Joshua adventure is to make Jesus real to a world that knows little about Him. Even to the world of religious people who love the scriptures or church, but know little about Jesus. Joshua Mountain is a place where people can come to develop a deeper understanding of the Jesus whom the Jewish people met two thousand years ago as he came walking down the street.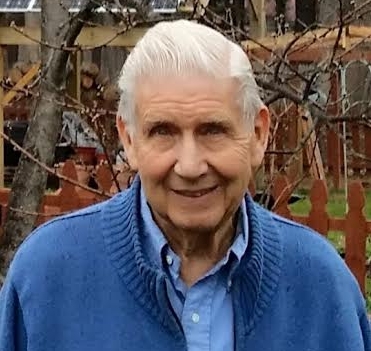 Fr. Joseph F. Girzone (1930-2015)
International bestselling author Joseph F. Girzone is the creator of the popular and inspiration Joshua books, an imaginative retelling of the life of Jesus. Fr. Girzone retired from the active priesthood in 1981 and devoted his life to writing about Jesus. In 1995, he established the Joshua Foundation, an organization dedicated to make Jesus better known throughout the world. He passed away in 2015.
Phone
(518) 365-0164
Location
1071 Joshua Lane, Altamont NY 12009
SOCIAL MEDIA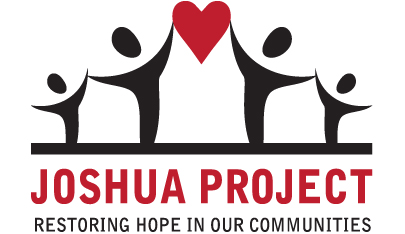 The Joshua Foundation is affiliated with The Joshua Project, a nonprofit group of faith based volunteers working for social justice in our communities by improving the lives of those who are most vulnerable. Through education, guidance, support and existing services, our goal is to be the heart and hands of Christ building self-reliance, dignity and self-sufficiency in our brothers and sisters thereby creating hope for generations to come.
NEWS
The Joshua Project will be distributing 384 turkeys plus 40 sit-down dinners to families in 3 counties: Schoharie, Montgomery and Schenectady, This is in partnership with Catholic Charities.
For more information, visit the Joshua Project website.
Contact Information
Patrick Costello
(518) 937-2422
Joshua Project partners with United Way
Click on the book to learn more and/or to purchase. Click here for a comprehensive list and description of his books.
Movies
Click on the movie to learn more and/or to purchase.
AUDIOBOOKS
Click on the audiobook to learn more and/or to purchase.
EVENTS
Our next retreat will take place in the Spring 2020. Look for more information in January 2020.
Joshua Spirituality
One Year Online Certificate Program
"You can't meet Jesus and not change. If you haven't changed, you haven't met the real Jesus." — Mark Driscoll
COURSE OF STUDY
(1 course per semester, in sequence)
Course 1:

GETTING TO KNOW JESUS: A New Understanding of God's Son
INSTRUCTOR: Deacon Gary Riggi, Co-Director
Description: This first course in Joshua Spirituality introduces the student to Fr. Joseph Girzone's gospel stories combined with experiences from his own life and from people around the world. In this course, students will meet an approachable, loving Jesus who is their partner throughout their lives, and they will begin their journey toward spiritual intimacy with Him.
Joseph Girzone focuses on the heart of the matter, the truth of the Gospel, and the revelations of the heart. - Catholic Times
Course 2:

BECOMING CHRIST CONSCIOUS
INSTRUCTOR: Barbara Benjamin, Co-Director
Description: The second course in Joshua Spirituality introduces students to the progress of human consciousness and leadership from the beginning of recorded time to today and invites them to become vigorously engaged, at this critical point in their spiritual evolution, in developing the consciousness of the anointed one, the Eternal Absolute. Bringing together the traditional wisdom of the world's major cultures, as well as perspectives from a wide range of disciplines, from psychology to quantum physics, this course guides the students through five steps in the process of becoming Christ conscious leaders and provides opportunities for introspection, self-assessment, and personal growth.
Old things are returning as very new things, and what feels like traditional teaching is now becoming conscious, revolutionary, and exciting. Barbara Benjamin brings so much together here in a time when we need so much. - Fr. Richard Rohr, O.F.M.
With her encyclopedic mind, Barbara Benjamin has comprehensively and in great detail laid out the playing field for Leaders who have high ideals of bringing together intelligent and ecumenically-minded people to make a significant contribution to changing what needs to be changed in our world today. – Fr. Joseph F. Girzone
course 3:

BUILDING AN INTIMATE RELATIONSHIP WITH GOD
INSTRUCTORS: Deacon Gary Riggi and Barbara Benjamin, Co-Directors
Description: In this culminating course in Joshua Spirituality, students are guided through the process of building an intimate relationship with God. The course will engage students on a personal path to God, as presented in Fr. Joseph Girzone's Never Alone and St. Teresa of Avila's Interior Castle.
Girzone uses Jesus' relationships with both God and others to define just what intimacy with God actually looks like. Pointing out that every spiritual journey is unique and that no one can manipulate the Holy Spirit, Girzone cautions his reader against trying to force anyone's journey to conform to preconceptions. He instead encourages the reader to embrace God and trust Him to lead according to His plan. Girzone speaks of many other subjects too - of forgiveness and of suffering, of the dangers of self-centered spirituality and, of course, of transformation to Christ's spirituality. – Publishers Weekly, Religion Book Review
Barbara Benjamin offers a private tour through Teresa's Interior Castle. The tour will open doors to a world you never imagined. – Fr. Joseph F. Girzone
APPLICATION PROCESS
TO APPLY FOR SPRING, SUMMER, OR FALL START:
FOR MORE INFORMATION
Contact Co-Director, Barbara Benjamin: Barbarabenjamin@cclcenter.com
About the Father Joseph F. Girzone Crystal Pillar of the Community Award
In 1975, Fr. Girzone founded the Montgomery County Office for Aging.
In 2000, the Montgomery County Office for Aging Inc. established the Father Joseph F. Girzone Crystal Pillar of the Community Award. This award is given to a community member who exemplifies Fr. Joe's vision and community service. "He has been a guiding light for our agency and staff," said Eileen Broyles, former director of the Office. Father Girzone was also the first recipient of the award in 2000.
About US
Staff
Deacon Gary Riggi, Spiritual Advisor/Speaker
Sharon Riggi
Advisor to the Board
Sr. Dorothy Ederer, O.P.
Webmaster: Christopher Tremblay
webmaster@joshuamountainministries.org
Click here for the Board of Directors
About our Logo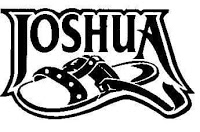 Designed by Theresa Girzone
The Joshua logo was designed over 20 years ago by Joe's niece, Theresa, after a heartfelt discussion with Joe about his vision of offering a better understanding of Jesus through the creation of his modern day parable, Joshua.
Theresa recalls Joe identifying both Jesus and Joshua as embodying a simple lifestyle, while teaching and exemplifying the simple message of love, kindness and compassion.
They agreed the simplicity of the traditional biblical leather sandal would visually remind his readers of the historical Jesus, while inviting them on a modern day journey with a soon to be, Beloved Friend, Joshua.
The Joshua Logo is available in pewter as a small lapel pin to wear and be reminded of your relationship to the modern day Christ-like friend, Joshua, and to invite others on the journey to better know Christ, while living the message of his simplicity and Love.
The Joshua Lapel Pin, is available through the The Joshua Mountain Ministries.
Theresa Girzone King is an Artist, and Jewelry Designer. She holds a Bachelors degree in design from The College of St. Rose. Theresa lives in Guilderland NY, with her husband, Glenn, and their triplets, Sally, John and Charlotte, along with their pug, Melvin.